Younow
Live Singing, Chatting, Guesting and more!

I broadcast daily so be sure to drop in! Don't forget to turn on my notifications so you know when I go live. http://younow.com/taebrooks

Also you guys are frequently asking what microphone etc. I use when I'm streaming live, so here's a list of the equipment along with XSplit that makes up how you see and hear my broadcast.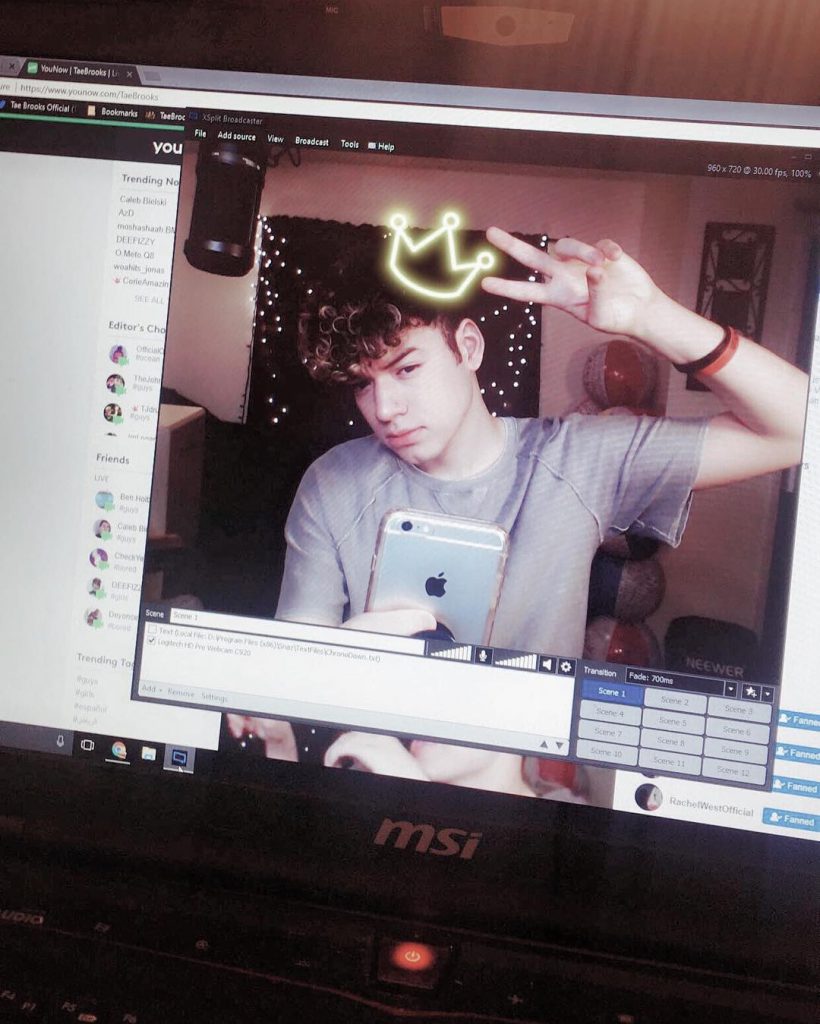 XSplit Broadcaster
https://www.xsplit.com/

Microphone – Audio-Technica AT2020 Cardioid Condenser
http://amzn.to/2vI5re8

Microphone Stand – Suspension Boom Scissor Arm
http://amzn.to/2vIhlES

Mixer  – Yamaha MG10XU 10-Input Stereo with Effects
http://amzn.to/2vNwiE3

Webcam – Logitech C920
http://amzn.to/2vIuGx2

Cajon – Schlagwerk CP404-BLK 2inOne Black Edition
http://amzn.to/2vI3eiK

Tambourine
http://amzn.to/2vNNVDx

Lighting – Ring Light Kit
http://amzn.to/2vNBNCw

Backdrop – Green Screen Kit
http://amzn.to/2vIntgt